Dirty Dançing, il celebre film degli anni '80 ha ispirato l'ultimo show di Albir Rojas & Elisabete Pkl.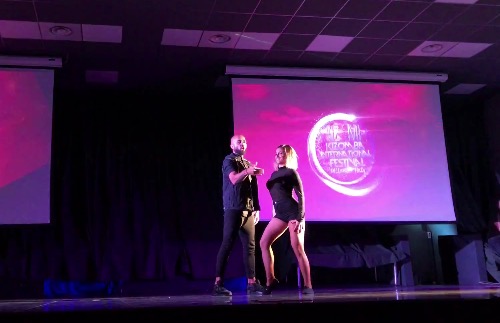 Nella scorsa edizione del KIZMI i due artisti hanno realizzato uno spettacolo partendo dalle note di "(I've Had) The Time of My Life" di Bill Medley, Jennifer Warnes.
Tra Urban Kiz contemporaneo & Hip Hop si snoda il clip denso di tecnica a 360°.
Albir e Eli hanno collaborato per KIZMI 2016 Festival per creare sia uno spettacolo che per insegnare nei workshop.
Foto tratta dal video realizzato da On Kizomba