"That's Why I Love You" è una delle novità più apprezzate del mese tanto da finire in prima posizione nella più recente Top 10. I protagonisti sono Nelson Freitas e Loony Johnson nel video diretto da DJ Marcell x Kayo Sound, una produzione NFM.
Come già accennato nella classifica il brano rientra nell'ultima produzione di Freitas dal titolo "Four" mentre il clip continua a lievitare nelle visite tanto da superare in pochi giorni quota 250mila.
In una recente intervista il cantante nato in Olanda da genitori capoverdiani ha dato una definizione di kizomba:
"It's dance music, but very melodic. You can dance to it, drive to it, just listen to it. It has a romantic sound, although sometimes the lyrics can be playful. There's a sexiness to it".
"É musica da ballo, ma molto melodica. La si può ballare, guidare, basta ascoltarla. Ha un suono romantico, anche se a volte le parole possono essere "giocose". C'è una sensualità al suo interno".
TESTO DELLA CANZONE: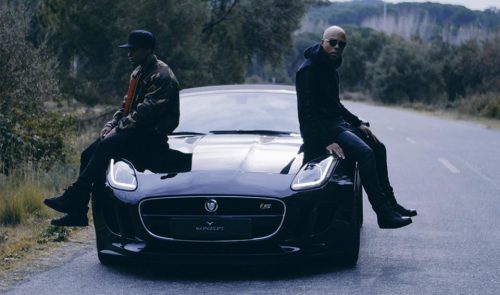 yeah
oh
Got that picture on my tablet
just a walk and I'll forget
last night was crazy
it's could all over on my bed
and u dig me make me feel i'm a man
and u pleased in anyway u can
and u nake it alrite when were together
and that's one a call forever
and that's y i love u …i love u… i love u
and that's y i love u …i love u… i love u
and that's y i love u …i love u… i love uuuuu
and that's y i love u …i love u… i love u u u u